Care tips
Elegant, exciting and pure; a perfect description of the refined orchid. An orchid makes the ideal gift, something which can be enjoyed for a long time to come. Especially when you realise that the orchid is the symbol of pure friendship…The Phalaenopsis is an ideal home plant and the care tips below will ensure you enjoy your orchid for even longer. Take the time to delight in this beautiful plant!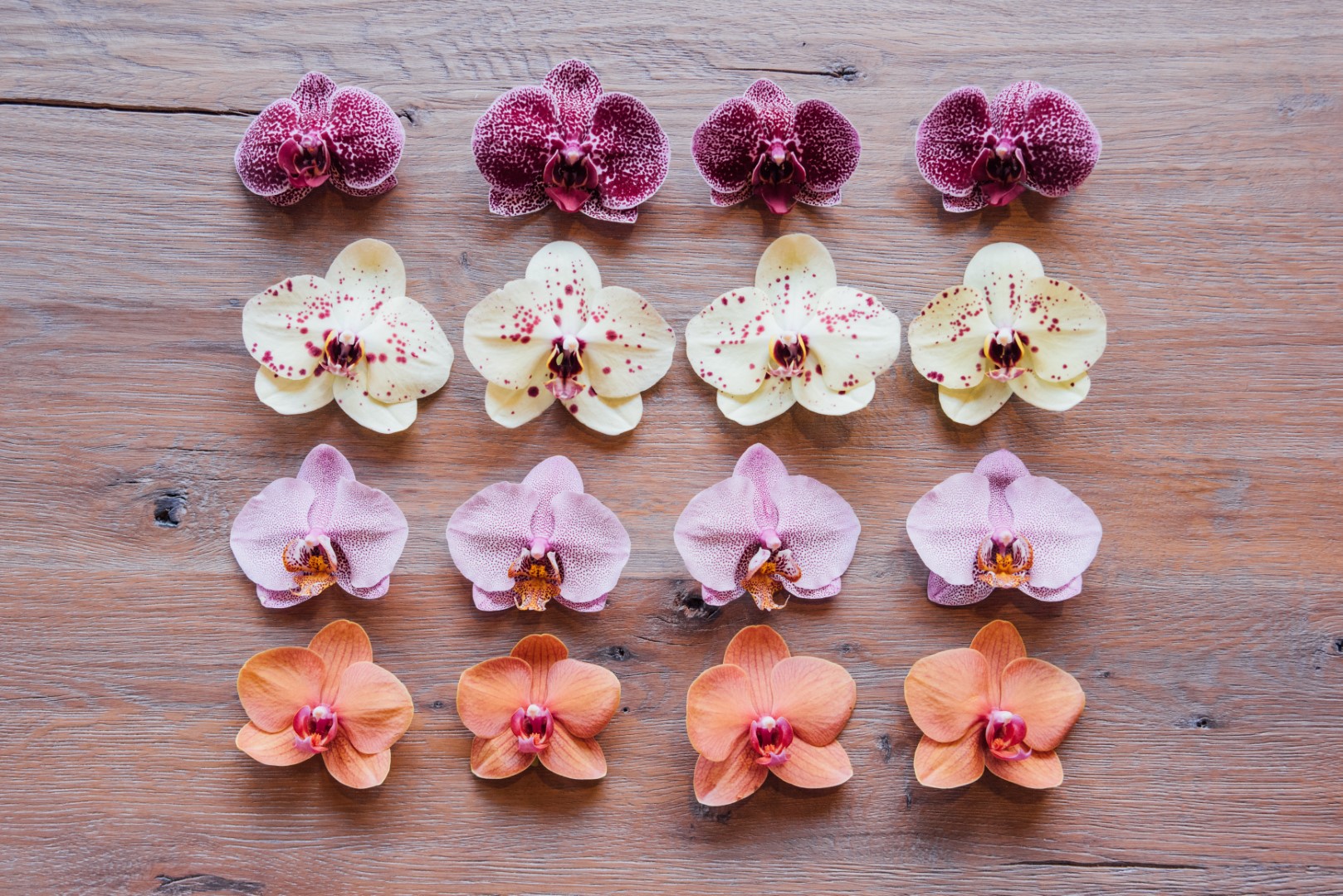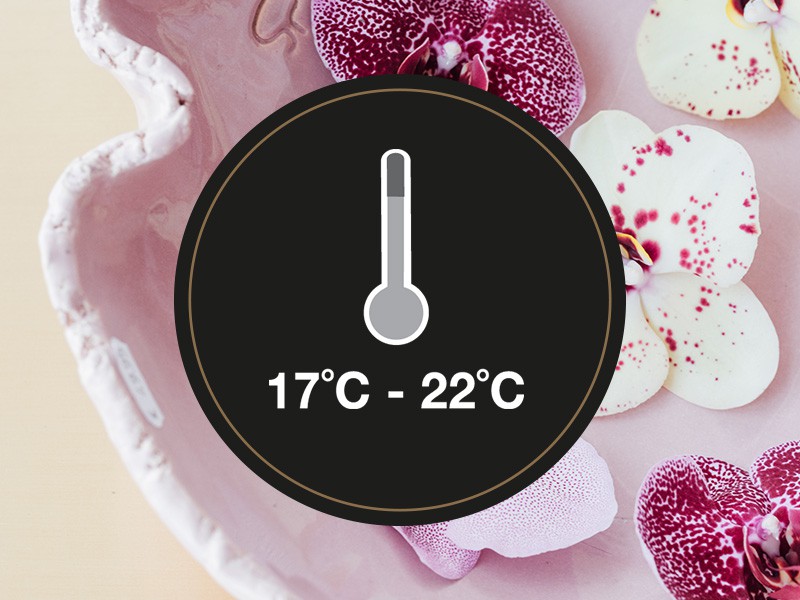 The Phalaenopsis is an ideal plant for the home and thrives best at room temperature between 17-22 degrees Celsius. Take care not to site the plant too near a radiator or open fire.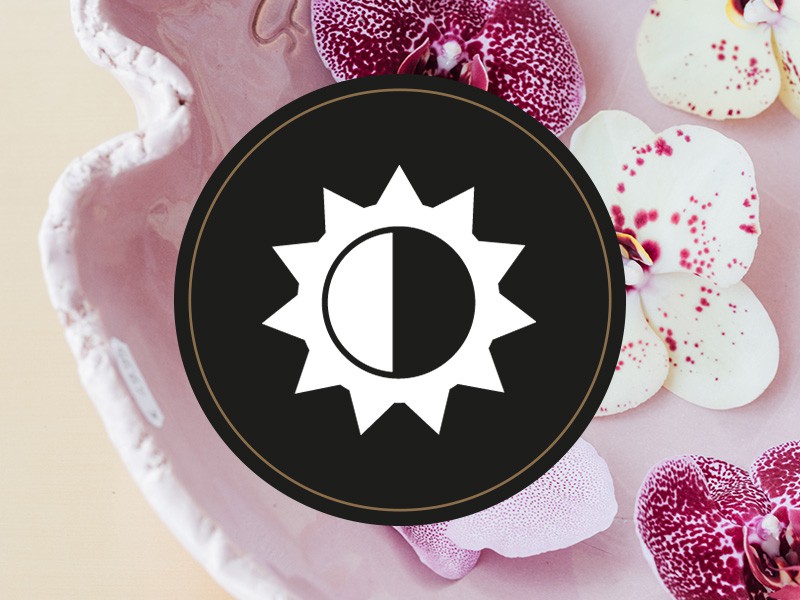 Place the plant in a light spot, but out of direct sunlight.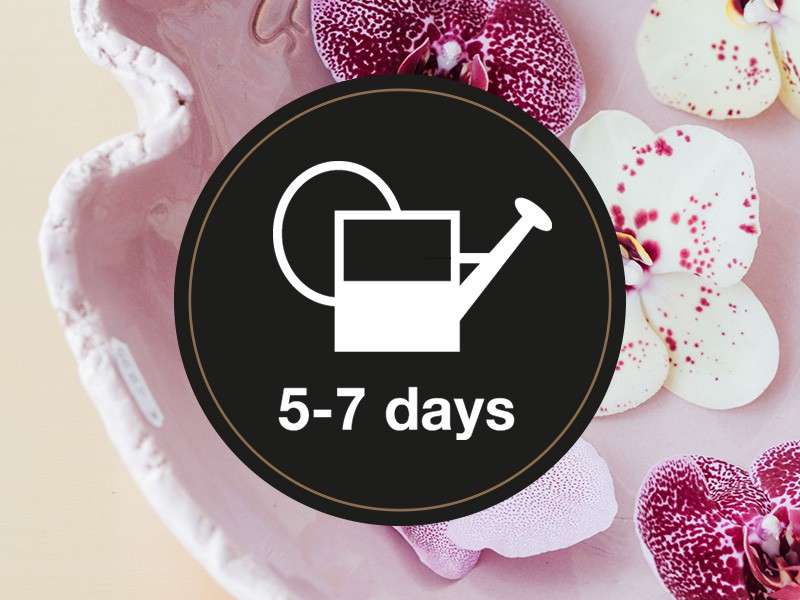 Water the plant with approximately 1 cup of water (50cc) per week or immerse the pot once a week and let it drain well afterwards. Don't let the soil in the pot dry out.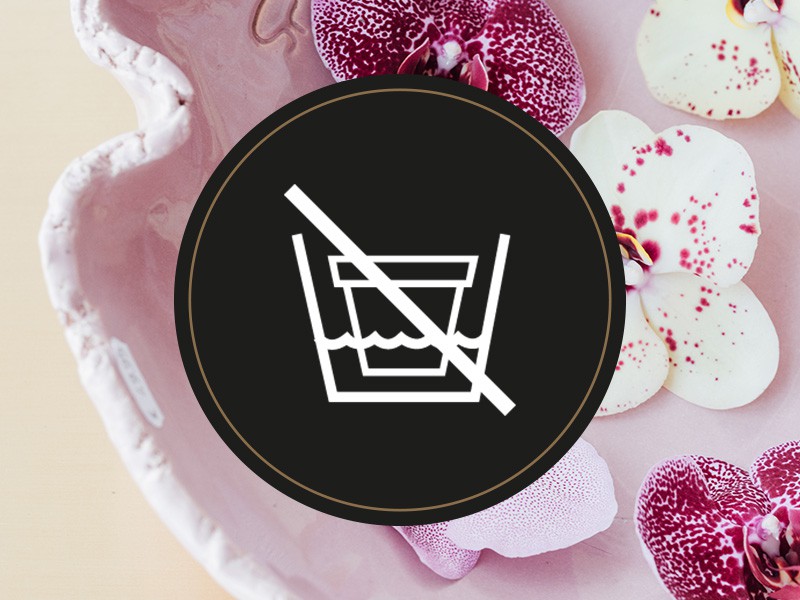 Don't let the plant's roots rest in water; so make sure excess water doesn't collect in the pot or the tray.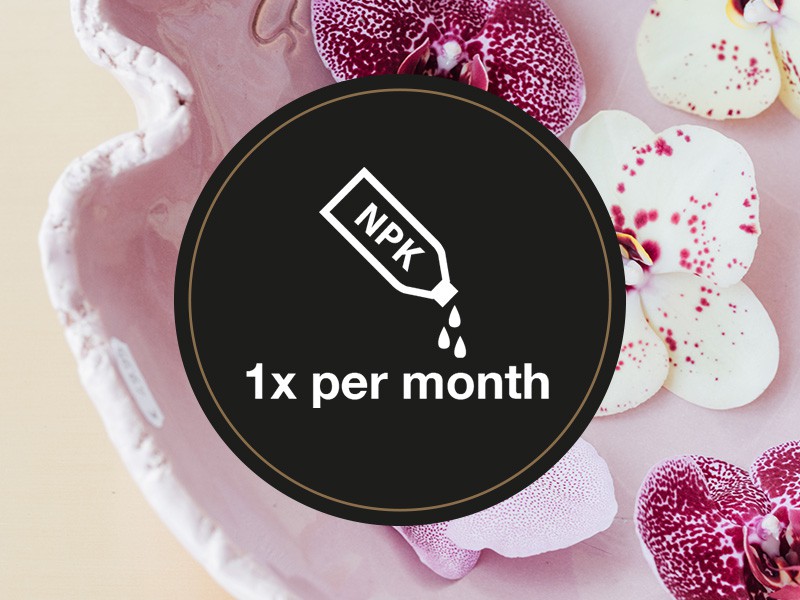 You can use a liquid fertiliser once a month; however this is not essential.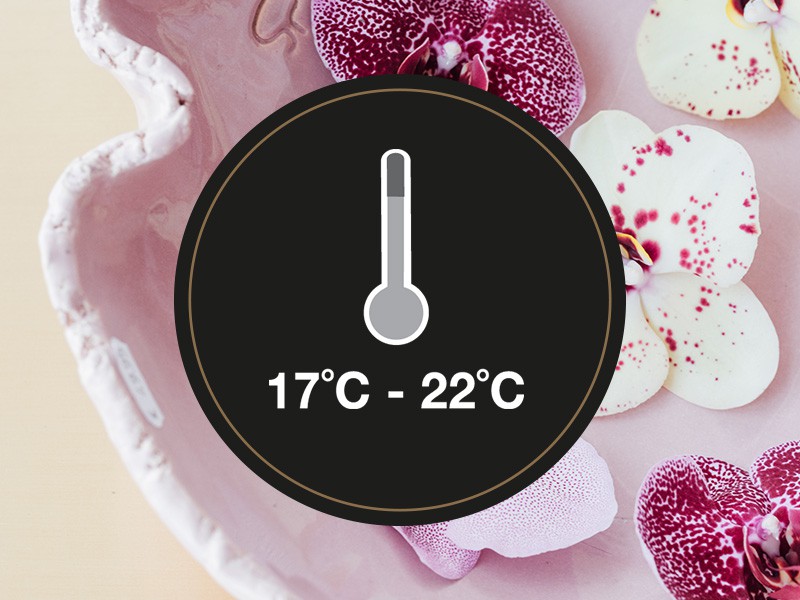 The plant is for decoration purposes only and not for consumption.
Tips for extra care
Once the Phalaenopsis has flowered, a little care will ensure that it blooms again. After the flowers are gone, cut the stem approximately 20-25 cm above the soil (or above the stem's second node) and place the plant in a cooler, light spot (for example a bedroom or attic). Water the plant once every two weeks and after some time, a new bud will appear between or under the leaves. Add some liquid fertiliser once a month to encourage growth. After two months, return the Phalaenopsis to room temperature and you will be rewarded once again with a beautiful flowering orchid.
Is your orchid not the healthiest? We know the reason!
Are the buds yellow and dry?  
Buds become yellow and dry when the plant is positioned with insufficient light.

Do the buds drop off?  
Fruit in the vicinity of the plant produces ethylene. This will cause the buds to drop.

Are the leaves limp?
Insufficient water may cause the leaves to feel limp.

Are the roots rotting?
Too much water can result in rotting roots.
Phalaenopsis adds beauty to any room